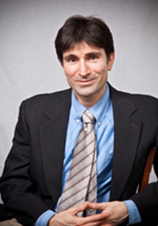 Hunyuan Academy, USA Author: Hunyuan Xinfa The Lost Heart of Medicin, Huai Xuan Collection & Hunyuan Foundations USA
Title: Hunyuan Fertility – A New Perspective
Biography
Biography: Yaron Seidman DAOM
Abstract
Infertility is a common problem effecting 15% of couple in the USA. Advanced Reproductive Technologies, ART, provide help to many couples but at the same time fails for many others leaving numerous couples without an answer.
Hunyuan fertility is a method derived from ancient Chinese medicine. In its core is the exploration and development of an embryo's pivot, the recharging and unification ability of life at its onset. In addition, Hunyuan medicine incorporates practical methods to improve the life ability of the embryo by supporting and developing the unification and recharging ability of the mother and father.
In the past 10 years modern medicine has developed a number of cutting edge technologies, such as assisted hatching and cryopreservation assisting reproductive medicine and yet the overall success rate failed to increase compared to a decade ago. Hunyuan Fertility medicine fulfils a gap in understanding the life within the embryo and how to use simple herbs, acupuncture, exercise and meditation techniques to improve the outcome.
Through the research done in Hunyuan fertility medicine and the accumulated experience regarding unification and recharging it is hoped to integrate newly unexplored areas with ART in order to increase success for the patient.